Search
Items tagged with: degrowth
---
From John Pearce (@
johnpearce650
), we get this inspiring and highly informative article on the need for — and the beauty of — a smaller, sustainable, de-growth economy.
_________________________
"Small Is Still Beautiful"
Conventional economic growth has lifted billions out of poverty, but in the process caused grievous damage to the biosphere on which we all depend, asset-stripping the soil, forests, and oceans.
The obsession with ever-greater conventional growth is eating the foundations of our only home.
The challenge now is to see if we can find an economic system that can support both humanity and the needs of our living planet.
_________________________
FULL ARTICLE --
https://medium.com/@johnpearce650/small-is-still-beautiful-dc1842bb3510
This is a must-read!
#
Environment
#
Ecology
#
Climate
#
ClimateChange
#
ClimateCrisis
#
ClimateAction
#
Economy
#
Economics
#
Politics
#
Degrowth
Conventional economic growth has lifted billions of people out of poverty, but at the same time has put humanity on course for an uncertain future in a rapidly warming world, with diminishing…
John Pearce (Medium)
---
---
"The US's transition to electric vehicles could require three times as much lithium as is currently produced for the entire global market, causing needless water shortages, Indigenous land grabs, and ecosystem destruction inside and outside its borders, new research finds.
It warns that unless the US's dependence on cars in towns and cities falls drastically, the transition to lithium battery-powered electric vehicles by 2050 will deepen global environmental and social inequalities linked to mining – and may even jeopardize the 1.5C global heating target.
But ambitious policies investing in mass transit, walkable towns and cities, and robust battery recycling in the US would slash the amount of extra lithium required in 2050 by more than 90%."
https://www.theguardian.com/us-news/2023/jan/24/us-electric-vehicles-lithium-consequences-research
#
degrowth
#
transit
By 2050 electric vehicles could require huge amounts of lithium for their batteries, causing damaging expansions of mining
Nina Lakhani (The Guardian)
---
---
I added a little message to this image. Christmas is a time of excess consumption. Gifts that people don't want, need, or use. Extra travel and holidaying.
#
degrowth
#
consumption
#
ClimateCrisis
#
BiodiversityCrisis
#
ExtinctionCrisis
#
Capitalism
#
Consumerism
#
Waste
#
shopping
#
gifts
#
Christmas
---
📈 IMHO the most underreported #
MastoAdmin
success story of the #
TwitterMigration
has to be that of chaos.social.
💡 The maturity & insight shown by @
leah
& @
rixx
has been a real delight to see. Read the story below of their wisdom: Close registrations, focus the content, focus on #
community
.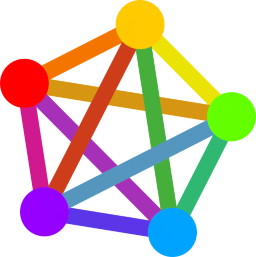 Growth is not a core value in the #
Fediverse
. The big tech mindset of growth-at-any-cost is proven to be not sustainable, & it won't survive here, either.
#
DeGrowth
https://blog.chaos.social/2022/11/29/changes
Insights of chaos.social
chaos.social blog
---
Doing a lil interest thread 😀
I'm from the south in the US! Joined this place from the #
TwitterMigration
, I'm hoping the #
fediverse
continues to grow.
I'm a #
socialist
& support #
degrowth
& #
decolonization
, I think we need to join environmental movement with the labor & national liberation movements. I practice no-till, regenerative #
permaculture
agriculture with the goal of growing a chestnut-canopy food forest with my community. I am an educator and work at a bar 😀
#
queer
#
trans
#
riptwitter
---
Un tema tabú que genera violencia política, el #
PostCrecimiento
es discutido en @CNN
¿Cuándo tendremos esta discusión en Chile? El crecimiento mundial del 2-3% no es compatible con la física del planeta, los límites planetarios estan siendo desbordados.
Gabriela Cabañas menciona el ingreso básico universal como una medida que permite repensar el sistema económico y actuar frente a la crisis "cuando la gente tiene más seguridad económica y más libertad económica, toman mejores decisiones".
Hablar de post crecimiento es hablar de compartir bienes, reducir desechos de alimentos, usar más el transporte público, hacer productos que duren más, como dice Gabriela es "pensar el términos de suficiencia"
#
degrowth
#
postgrowth
https://edition.cnn.com/2022/11/13/economy/degrowth-climate-cop27
---
El decrecimiento empieza por reivindicar el fin de la obsolescencia programada y el derecho a reparar.
(se empieza por ahí, luego hay que desmantelar el sistema de producción capitalista)
#
degrowth
#
RightToRepair